Hopper Manufacturer, Exporter, Supplier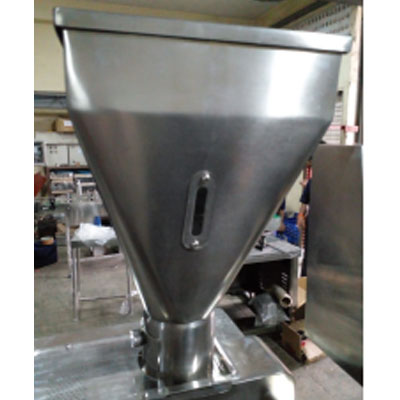 Hopper is an instrument which resembles shape of cone being placed upside down. Hoppers are primarily used for material storage and handling. The construction of a hopper is made in such a way that stored material can be deserted for a certain period of time and eventually when the material is required for some productive activity, it can be fed into the procedural exercise very easily. This is made up of stainless steel material, plastic or a composition of different metals/ materials. We at Morale engineering manufacture hoppers made up of stainless steel. This has a couple of benefits over other materials and composition of metals like they are corrosion free, rugged and sturdy in construction and provide ease at maintenance.

Steel is also a cost effective element from the point of view of both the customer as well as the manufacturer. There are different type of hoppers say for example, bottom hopper, live hopper, cropper hopper, trash box, crap box and so on. Hopper machines are unique in size and shape and they are manufactured as per specifications as required by the customers.

These specifications include volume capacity, length capacity, weight capacity, width and height. A volume capacity can be best explained in terms of measurable units like gallons, liters, cubic inches etc. Similar to this a weight capacity is the maximum weight that a hopper can hold in terms of grams , kilograms etc. Length capacity is the distance between the start point of the device and the end point. The applications of distant hoppers vary according to the size and shape. Some hoppers are exclusively designed for chemical purpose usage, while some are suited for food & material handling applications. The hoppers required by Pharma industries are also different. At morale engineering , we are committed to provide high quality hoppers to our esteemed clients. Our motto lies in satisfying our customers with outstanding products and exceptional services.