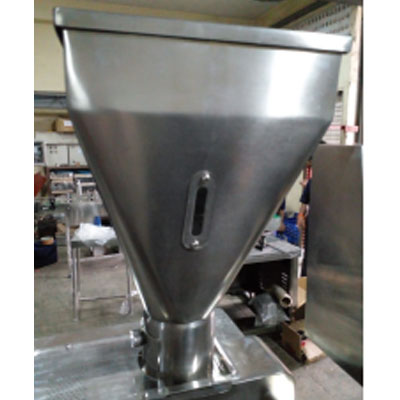 Hoppers and chutes are commonly used in industrial processes for the storage and transfer of materials. A jacketed hopper is a hopper that is surrounded by a jacket, which is typically filled with a heating or cooling medium such as water or steam. This allows for precise temperature control of the material being stored or transferred. Jacketed hoppers are often used in industries such as food processing, pharmaceuticals, and chemicals, where temperature control is critical to product quality.

Chutes, on the other hand, are channels or passages used for the controlled transfer of materials from one point to another. They are typically made of metal, plastic, or other durable materials and are often sloped to facilitate the movement of materials through gravity. Chutes are commonly used in mining, construction, and agricultural industries for the transfer of bulk materials such as coal, grain, and sand.

In combination, a jacketed hopper can be used to store or heat/cool materials, while a chute can be used to transfer materials from the hopper to another location. This can be a critical part of many industrial processes, as it allows for precise control over the storage, transfer, and temperature of materials. Finishing is a at par with industry standard.